Got word that a large number of Divine Forces members were attempting to kill Scorp in our Wilderness, so naturally we had to take out the trash. We chased them from world to world until the point where they became too paranoid to idle in their own clan chat, consequently ending their trip.
After they gave up returning we hopped from world to world and PK'd some decent loot: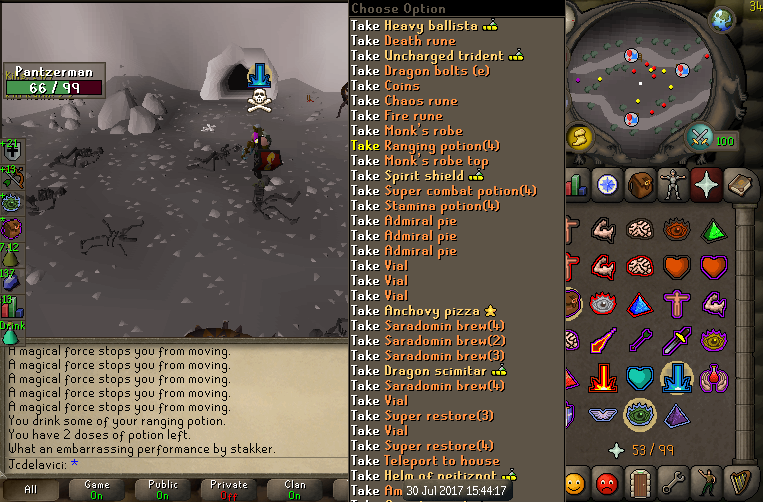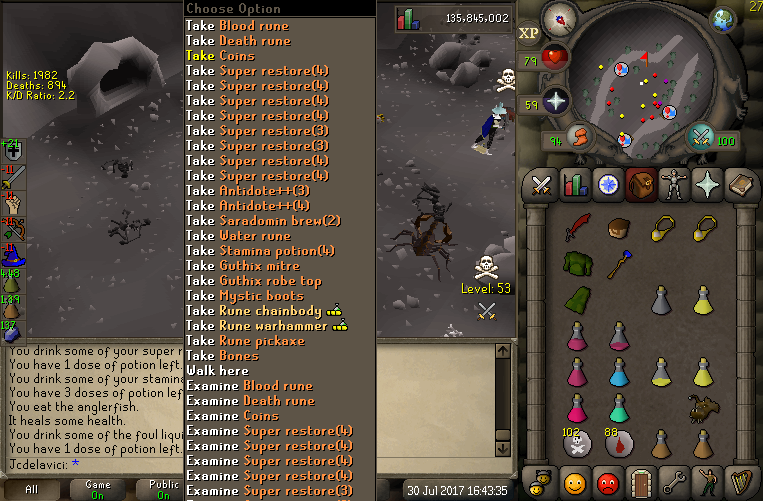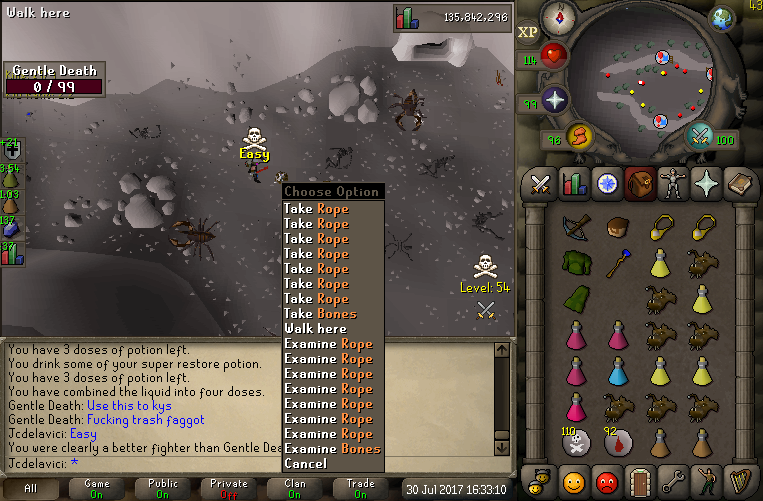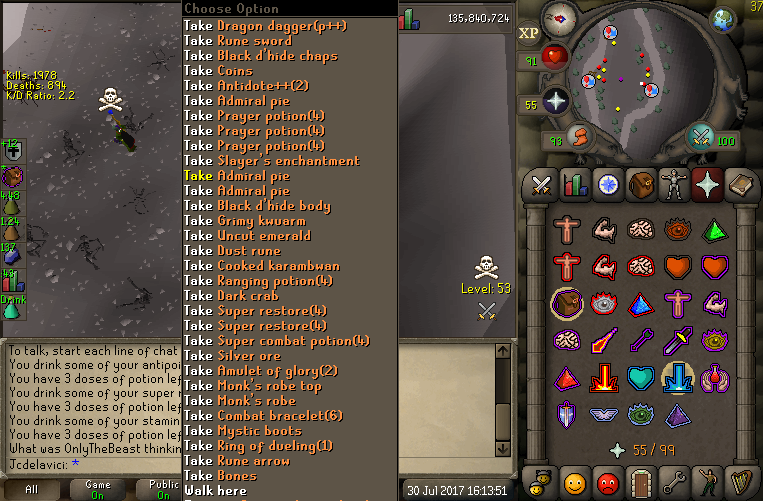 ]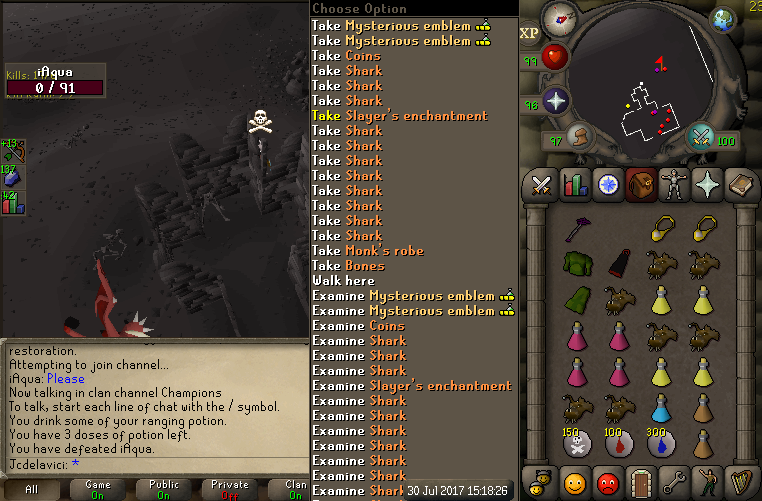 Edited by JcJack, 30 July 2017 - 12:08 PM.